Virtuelle Teamarbeit nach der Pandemie
Date

13.08.2021

13:00

-

15:00
Location
Description
Einladung zum 88. Meeting
der
Local Group Hamburg des PMI Germany Chapter e. V.
am Freitag, den 13.08.2021
Beginn: 13:13 Uhr Ende: ca. 15:15 Uhr

Onlineevent – Die Zugangsdaten erhalten Sie einen Tag vor der Veranstaltung per E-Mail
Anprechpartner: Thomas Kopsch, Leader Local Group Hamburg, , 0170-5430497
Sehr geehrte Damen und Herren,
Die Local Group freut sich, Sie zu folgendem Thema einzuladen:
Virtuelle Teamarbeit nach der Pandemie
Auf lange Sicht bewirken Krisen fast immer auch positive Veränderungen und eröffnen neue Möglichkeiten.
These 1: Die Kommunikationsmodelle werden agiler und hybride werden, die Kommunikation wird wichtiger werden als vor Corona.
These 2: LOHS (Lifestyle of Health and Sustainability) wird auch die Projektarbeit erreichen.
THese 3: Die Komplexität der Projekte wird steigen. Um diese zu beherrschen braucht es Weisheit und emotionale Kommunikation.
Projekte und Projektmanagement werden die mentale Fitness ihrer Teams berücksichtigen.
Das wird sich in neuen Planungen und zusätzlichen Gesundheitsangeboten während der Projektlaufzeit zeigen.
Die globale Verschiebung in Richtung Telepräsenz und die wachsende Vertrautheit der Massen mit
Online- und VR-Erfahrungen bedingt durch die Pandemie ist ein Trend, der sich auch nach der Pandemie fortsetzen wird.
Als Referenten konnten wir Dr. Ralf Friedrich gewinnen.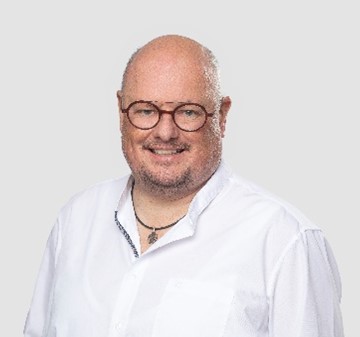 Dr. Ralf Friedrich, BCC, CPCC, PMP retired forscht zum Thema Leistungssteigerung virtueller Teams. Nachdem seine in 2017 aufgestellten möglichen Zukunftsszenarien zur virtuellen Teamarbeit mit der Pandemie über Nacht Realität wurden, hat er jetzt Szenarien für die Projektarbeit in der Post-Pandemie-Zeit entworfen. Er lebt in Hamburg und coacht Projektauftraggeber, Projektleiter und Projektteams.
Booking information
Location information
Street

Jakobikirchhof 22
City

20095 Hamburg