7 Questions of Change Management
Datum

25.05.2022

17:00

-

19:30
Beschreibung
*Event will be in English*
7 Questions of Change Management
Are you ready for a workshop that dives into complexities of Change management? If yes, then read on
The PMI Germany Chapter is pleased to offer it's 14
th Professional Development Workshop for chapter members and non-chapter participant
s.
Participants will have the opportunity to earn 2.5
PDU
s
for PMP Certification renewal (Leadership: 1.5
, Strategic: 1
).
It is purely a
'People Management' exploration of how we can best communicate during times of Change.
Project Management, by definition, is about changing how our
organizations operate. We do this by creating and then implementing
new processes.
PM tends to focus on how to create these new processes, but almost
ignores that when the project is complete, it serves no useful purpose
UNTIL it is embraced by the intended users. That last component is
what Change Management is all about.
This session is intended to address that missing component. How do
we implement Change – more precisely, how do we communicate
Change.
Here are the questions we must answer when we attempt to communicate ANY change.
1. WHY? – Why is this particular Change necessary now?
2. WIIFM? (What's in it for me) – Why this question is important even though it's NOT a team question.
3. MONDAY? – What exactly will we be doing differently tomorrow?
4. WON'T? – What won't Change?
5. MIGHT? – What might go wrong, and what are our plans to mitigate that?
6. WILL? – What will be difficult and how do work together to make it easier?
7. SIGNPOSTS? – How will we know we're making progress?
What will you learn?
Time: 17:00-19:30
Leadership
How to communicate so that people listen and engage

How do we shape communications to the questions being asked
Strategic
Big chances can take a long time, often years to implement,how must we change our communications over that time?

Why we say before a Change is initiated is not what we must communicate while we are changing or after the Change is complete
Benefits
At the end of the workshop, participants will be able to:
Design

a communication plan to address the real concerns of the Target Audience

Respond

appropriately to concerns regarding the Change in order to avoid reinforcing those concerns

Install

support structures to shorten the transition period

Respect

the existing status quo before replacing it with another

Minimize

the pain of change in order to make it easier to embrace

Recognize

why celebrating a transition is not just a reason to throw a party
<<<<Break of 5 minutes in between>>>
We would like to introduce our speaker to you:
Speaker: Peter de Jager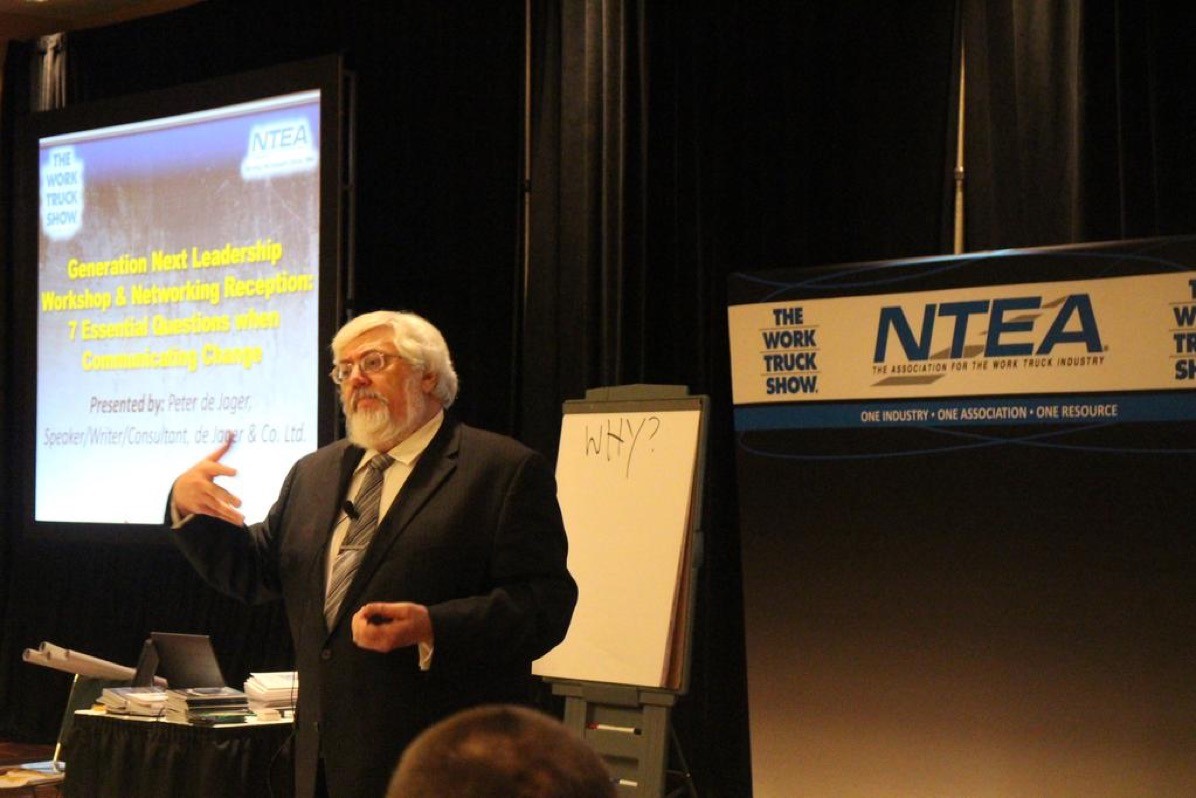 Peter de Jager is a keynote speaker on the issue of managing Change. He's spoken professionally for 30+ years in 45+ countries, he's written for 100s of publications including a regular monthly column in Municipal World. He provokes deep thought and delivers immediately useful take-aways. He's spoken at more than 100 PMI globally… several times for PMI Manitoba
*The link to join the online webinar will be provided to registered participants one day before the event via email.*
Looking forward to seeing you at the event - Your PD-Workshop team of PMI Germany Chapter e.V.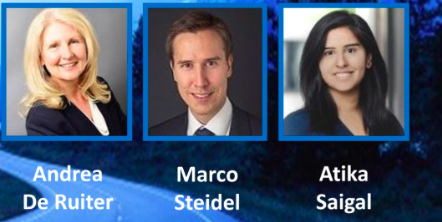 E-Mail: pdworkshops@pmi-gc.de
Organisation and Moderation:
Atika Saigal (PMP®, Project Manager, Professional Development Workshops)
If you would like to contribute in any way or have further questions about future professional development initiatives, please contact:

Andrea De Ruiter, Head of Careers / Professional Development and Events: andrea.deruiter@pmi-gc.de