PD-Workshop: State-of the art PMO and Projects full of Surprises & Challenges
Datum

22.07.2021

18:00

-

21:00
Beschreibung
*Event will be in English*
*The event is free*
State-Of-The-Art PMO and Projects Full of Surprises & Challenges
Are you ready for a two-part workshop with two exciting speakers to learn about PMO and Project complexities? If yes, then read on
The PMI Germany Chapter is pleased to offer it's 10th Professional Development Workshop for chapter members and non-chapter participants. Participants will have the opportunity to earn 3PDUs for PMP Certification renewal (Technical: 1, Strategic: 2).
What will you learn?
Time: 18:00-19:30
Part 1: State-Of-The-Art-PMO
Learning
Among the thousands of projects observed during his career, Philippe noticed that only a very few created a large positive impact, while another few had a huge negative impact.

In this presentation, Philippe will share a selection of reasons why this happens. In addition to that, he will share methods and tools that increase the odds of positive benefits to reduce the risks of ruin.

The course is especially dedicated to seasoned portfolio and program managers, business sponsors and project management officers.
Benefits:
Why life does not crawl but rather jumps with large unpredictable surprises.

Why it is safer to work on the consequences of events than on their probability.

Why you should be either hyper-conservative or hyper-aggressive in selecting your projects in portfolio.
<<<<Break of 5 minutes between the two parts>>>
Time: 19:30- 20:40
Part 2: AI and PMO
Learning
Increased knowledge of AI technology.

(technical)

The role of the PMO in implementing AI (leadership)

How to an organization needs to prepare for AI implementation (leadership)

Different ways that AI tools can be applied to managing projects (technical)
Benefits
Learn the value of applying AI to managing projects

Gain knowledge that most [project managers are currently lacking

Understand the data approach that can improve the project methodology immediately
Time: 20:45- 21:00
Q&A
We would like to introduce our speakers to you:
Speaker 1: Philippe Husser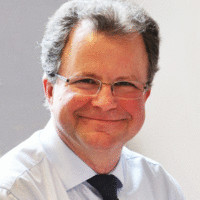 Philippe Husser is a consultant focused on helping complex organizations implement and run Transformation and Strategy Management Systems, Strategic Initiative Portfolios, and Strategic PMOs. Before this, Philippe has been part of several transformations at Michelin. He also built its Enterprise PMO with a community of decentralized PMOs in Business Units, Functions, and Regions, a worldwide Progress Initiative Portfolio Management System, and a range of diverse Project Management Approaches. Earlier, he introduced several Transformation Programs in global Aerospace and Defense companies in Europe and in the US. He is the author of a book: The High-Impact PMO, Why and How Agile Project Management Offices Deliver Value in a Complex World. He is animating a LinkedIn network of 24000+ followers in the domain of project management. He is member of the PMO Global Alliance Judging Committee. And he has been the Michelin representative at the PMI Global Executive Council and a Board member of the French AFOPE (French Association of Internal Consultants).
Speaker 2: Paul Boudreau
Paul Boudreau is a highly respected project management professional with over thirty-five years experience in the technology industry. His extensive project management work includes successful project implementations in Canada, the United States, and the United Kingdom. Paul is currently a college professor in Ottawa, Canada where he teaches in the project management program. He is a global leader in researching and applying AI concepts to project management, focusing on three areas: machine learning, natural language processing and genetic algorithms. He is obsessed with finding ways to dramatically increase project success rates and has written two books about using AI for project management, "Applying Artificial Intelligence to Project Management", and "How the Project Management Office Can Use Artificial Intelligence to Improve the Bottom Line".
*The link to join the online webinar will be provided to registered participants one day before the event via email.*
Looking forward to seeing you at the event - Your PD-Workshop team of PMI Germany Chapter e.V.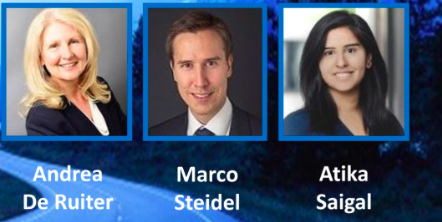 E-Mail:
Organisation and Moderation:
Atika Saigal (PMP®, Project Manager, Professional Development Workshops)
Marco Steidel (PMP®,PMI-ACP®, Project Manager, Professional Development Workshops)
If you like to contribute in any way or for further inquiries about future Career Development initiatives, please reach out to
Andrea De Ruiter (Head of Career Development, Project Manager)


Buchungsinformationen
Registration:

Step 1:
Already registered members please log in first on PMI Germany Chapter website (https://www.pmi-gc.de/login) and follow Step 2 next.

Participants who are not yet registered, please register once before logging in at https://pmi-gc.de/en/registerand continue with Step 2 after successful registration.


Step 2:
Secure your seat by clicking on the button "+ BOOK THIS EVENT!" in the event page.
If you have any questions, please contact .
Standortinformationen
Straße

MP04
Stadt

80331 München
Bundesland

Bayern