From Arctic passion to personal exchange - 2nd North Event (international)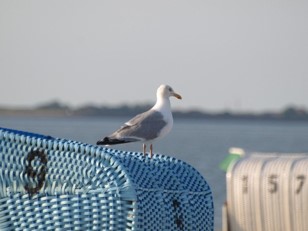 Datum

16.02.2022

18:30

-

20:00
Beschreibung
In our 1st PMIGC North event we got to know each other better. We really liked the cozy atmosphere that made the virtual event feel - at least nearly - like a live face-to-face "Stammtisch". So we are eager to repeat this format. And this time, we are going international! We will also invite friends from other chapters around the Baltic & Northern sea.
So look forward to a
-30 min speech on project management in the reasearch area (Alfred Wegner Institute) with a focus on the "Arctic Passion" project (see below)
-personal exchange in a cozy atmosphere, based on topics that are interesting for you, e.g. "Changed project management in a changed world"
The event will be held in English. Again, we will use the tool "Wonder" that makes interactive virtual communication possible. Please register here to receive access information 1 day before the event.
We look forward very much to the personal exchange with you!
Annika Kruszona, VP Region North
annika.kruszona(at)pmi-gc.de
About the 30 min intro speech:

What is Project Management like in big, international research projects with a lot of public stakeholders? Luisa Cristini (PMP®, R&D Project Manager at Alfred Wegener Institute in Bremerhave with a doctorate degree in climate sciences and 10+ years of experience in managing international research and development projects) will provide us her insights from the "Arctic Passion" project. It is a 15M € project financed by the European Commission with the goal to improve infrastructure for climate monitoring in the Arctic. The Alfred Wegner Institute with Luisa as PM coordinates the 35 partners and other organizations from all around the globe, respecting the needs of very different stakeholders, e.g. indigenous communities. Find out more here: https://arcticpassion.eu/
Learn more about what makes projects like this at the Alfred Wegner Institute special and get into personal discussion with Luisa!
You can claim
1 PDU
for this event.
Buchungsinformationen