Online event LG DA: Meeting minutes by AI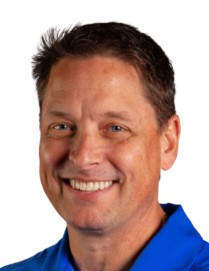 B: Presentation of sembly.ai featured by Local Group Darmstadt of the PMI Germany Chapter
You want to focus on facilitating a meeting, not documenting its flow?
You want to reduce time in producing minutes?
You run more than 1 meeting a day?
Why not look at a tool that makes your life as a PM much easier?
AI in Project Management
Capabilities enabled by artificial intelligence and machine learning are entering the lives of those managing projects, those involved in project/program teams, and those overseeing project offices. Hear how Sembly AI is focused on improving the way meetings and conversations are captured and summarized to create efficiencies that allow individuals to remain focused on outcomes.
Speaker:
Kurt Foehl (EVP, Sembly AI) who has spent the last 20+ years working in the areas of project, program, portfolio and transformation management
NOTE :
The online meeting will be recorded as we want to provide it via our chapter channels to members who could not attend but have a strong interest in the topic. Our purpose is to support the professional development of our members. The legal basis will be your consent. Therefore, we will ask for consent at the beginning of the recording for documentation purposes. If you do not wish your personal data to be recorded, saved, and distributed as described above, you should not attend the meeting.
For questions please contact lgdarmstadt@pmi-gc.de
Informationen zur Veranstaltung
| | |
| --- | --- |
| Beginn der Veranstaltung | 01.12.2022 18:00 |
| Ende der Veranstaltung | 01.12.2022 19:30 |
| Anmeldeschluss | 01.12.2022 17:00 |
| max. Teilnehmer | 100 |
| Teilnehmer | 41 |
| Freie Plätze | 59 |
| Einzelpreis | Frei |