Kick-off Female Empowerment Program (FEMP) 2023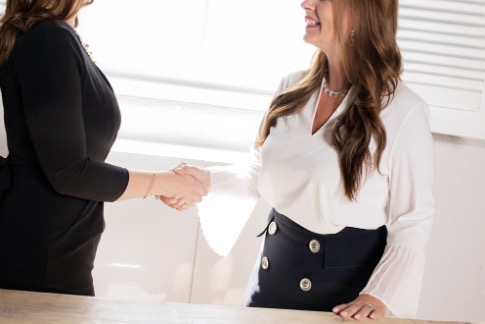 After a successful first FEMP (Female Empowerment Program) in 2022, we are ready to continue with our program in 2023 to empower a new group of great PM women to give them the opportunity of exchanging their experiences, supporting themselves in their challenging projects, meeting their professional objectives.To this aim, small groups (2-3 women) will be defined and matched following your ranking after an online Speed-Dating.
During the program (6-8 months) several workshops will be organize to cover your main topics, to learn all together, and to share your best practices during our empowerment program.
Are you curious? Join our event and participate in our Female Mentorship Program Kickoff! We are looking forward to meeting you and to having the opportunity of learning from each other.
You will find a very inspiring article about the FEMP 2022 in the current issue of the PMI Germany Chapter magazin (pages 29-32). You can download the chapter magazin from https://www.pmi-gc.de/.
If you have any question about the program or have technical issues, please contact Dr. Patricia Dominguez under patricia.dominguez@pmi-gc.de
Your Diversity Team - PMI Germany Chpater
Informationen zur Veranstaltung
| | |
| --- | --- |
| Beginn der Veranstaltung | 16.02.2023 19:00 |
| Ende der Veranstaltung | 16.02.2023 20:30 |
| max. Teilnehmer | 50 |
| Teilnehmer | 25 |
| Freie Plätze | 25 |
| Anmeldeschluss | 15.02.2023 18:00 |
| Einzelpreis | Frei |