Everything agile? – Agile (project) management between mainstream and hype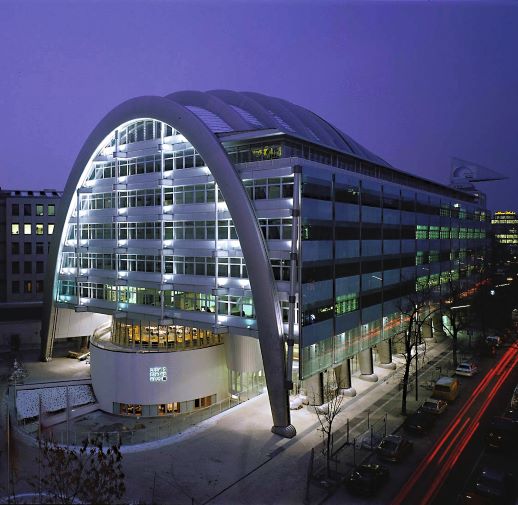 The IHK Berlin, the PMI Germany Chapter e.V. and the German Society for Project Management e.V. (GPM) invite you to the project management evening.

Registration for the event runs centrally via the IHK Berlin website and will be activated on August 1st, 2022. The corresponding link can then be found here.

Overview
Is agility the solution to everything? And are we at the beginning or at the end of developments towards a new and modern (project) management?
Agility is one of the hyped topics at the moment - although some are already saying that it has arrived in the mainstream. We will approach the topic from several perspectives. On the one hand, we work out the success factors for agile working on a conceptual level, look at the current state of research on the subject and deal with further developments of agile methods towards new management models. On the other hand, we use a practical case to show why a mixture of agile and conventional methods can lead projects to success.


After the lecture program, we invite you to an exchange at the GetTogether in the informal atmosphere of the Ludwig Erhard House. In addition, you always have the opportunity to get to know the hosts of both project management organizations PMI and GPM better. For all members of PMI and GPM, the event is a chapter or regional meeting.

Content
Dr.-Ing. Agnetha Flore and Prof. Dr. Helge Nuhn: Agile project management and management 4.0

They will talk about the opportunities, problems and the many prerequisites that influence the successful implementation of agility. The history and terminology are looked at and the causes for the many success stories - which "agile" has undoubtedly generated - are examined.
From the knowledge gathered and the observations made, a systemic understanding of "Management 4.0" has developed beyond questions of scaling, which has been designed by the specialist group and has attracted attention at international conferences. The concept is explained and discussed.
A number of interesting questions follow from understanding agile management. On the one hand, this validates the theoretical model of a Management 4.0 understanding. On the other hand, they give rise to research in various areas.
Various research projects are therefore pending at two universities and in the specialist group work itself, ranging to new innovative technologies such as machine learning and AI, but also including psychological and sociological basics. The approaches of research and further development are presented.
The overall view is followed by an outlook and a classification into adjacent management areas.

Jörg Vanhoefer: Project management in transition - using the example of a hybrid customs project at HHLA AG

What made a HHLA hybrid customs project successful and how have hybrid projects changed project management in recent decades?
Based on a project, Jörg Vanhoefer describes what helped this project to be successful at the time and how similar experiences in the project manager community have shaped Disciplined Agile and the PMBOK® Guide 7 since then.

Hosts and speakers
Your hosts await you:
• Wolfgang Friesicke, Vice President, PMI Germany Chapter e.V.
• Eiko Feuerhak, spokesman for the Berlin/Brandenburg regional management, GPM German Society for Project Management e.V.
• Stephan Wolter, CIO, IHK Berlin
and your speakers

Prof. Dr. Helge Nuhn has been Professor of Digital Business Engineering at the Wilhelm Büchner University in Darmstadt since 2020. He is a business IT specialist, did his doctorate on the subject of temporary forms of organization at the EBS University of Economics and Law and has worked independently and in renowned management consultancies for more than ten years. His practical and research focus is on organizational theory, temporary forms of organization and project management, which he combines with the latest findings in the field of artificial intelligence research. He is head of the Agile Management department at GPM, a member of the GI Gesellschaft für Informatik e.V. and a lecturer at the CBS International Business School and the FS Frankfurt School of Finance and Management.
Dr.-Ing. Agnetha Flore is managing director of the Center for Digital Innovations Lower Saxony (ZDIN) and has a doctorate in business informatics from the Carl-von-Ossietzky University of Oldenburg. She is a member of the GPM Deutsche Gesellschaft Projektmanagement e.V. and is active in the Agile Management specialist group. She has been a certified project manager (IMPA Level-C) since 2017 and holds the additional Hybrid + certificate for agile project management. She is an author in the field of agile and hybrid project management (e.g. "Neither good nor bad - comparison of hybrid project management" and "A systematic approach to agile management and self-organization for a sustainable transformation of organizations"). Since 2019 she has also been a lecturer for agile project management at the IT & Business School Oldenburg.

Jörg Vanhoefer is program and project manager at Hamburger Hafen und Logistik AG (HHLA). He holds the PMP® and DASSM ® - Disciplined Agile Senior Scrum Master certifications. He has been combining agile and classic methods in hybrid projects for more than ten years. Since 2020 he has also been applying Disciplined Agile approaches.


Further information
Registration for the event runs centrally via the IHK Berlin website and will be activated on August 1st, 2022. The corresponding link can then be found here.

PDUs: You can purchase 2 PDUs for this event, which we will then claim for you.
Provider: PMI Germany Chapter (C421).
Location: IHK Berlin, Fasanenstr. 85, 10623 Berlin - Small conference center


For questions about the event, please contact tanja.ehrenheim@pmi-gc.de or stephan.wolter@pmi-gc.de.

Photographs may be taken at this event. With your registration you agree that these will be published e.g. in retrospects.
Event Information
| | |
| --- | --- |
| Event Date | 29.09.2022 19:00 |
| Event End Date | 29.09.2022 21:00 |
| Cut off date | 25.09.2022 23:55 |
| Capacity | Unlimited |
| Individual Price | Free |
| Location | |