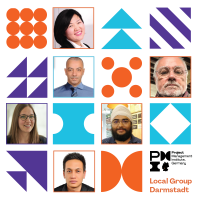 GENERAL INFORMATION:
Fifth onsite meeting of the local group Darmstadt. As we are an international team, the language is English.

Date/Time: Monday, 27.02.2023, 18:00-20:30

Location: Hochschule Darmstadt, room 00.18 building D19, Schöfferstr 10 (to be confirmed)

Cost: Free of charge, 2.5 PDUs.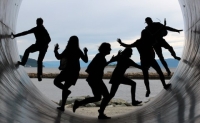 Volunteer Orientation - Orientation for Volunteers, Short info about Volunteering in PMI Germany Chapter, about possibilities of engagement in the chapter: Chapter Ressorts, Circles, CoPs.
| | |
| --- | --- |
| Event Date | 27.03.2023 18:00 |
| Event End Date | 27.03.2023 19:00 |
| Capacity | 20 |
| Registered | 0 |
| Available Place | 20 |
| Cut off date | 26.03.2023 18:00 |
| Individual Price | Free |
| Location | PMI Online |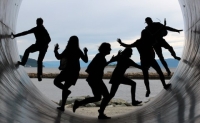 Volunteer Orientation - Orientation for Volunteers, Short info about Volunteering in PMI Germany Chapter, about possibilities of engagement in the chapter: Chapter Ressorts, Circles, CoPs
| | |
| --- | --- |
| Event Date | 22.05.2023 18:00 |
| Event End Date | 22.05.2023 19:00 |
| Capacity | 20 |
| Registered | 0 |
| Available Place | 20 |
| Cut off date | 21.05.2023 18:00 |
| Individual Price | Free |
| Location | PMI Online |