On July 1, the PMI Germany Chapter is introducing a new event booking system. The new system is modern, has an improved user interface and a versatile, variable appearance. In the handling of our events, the system helps us to become more efficient.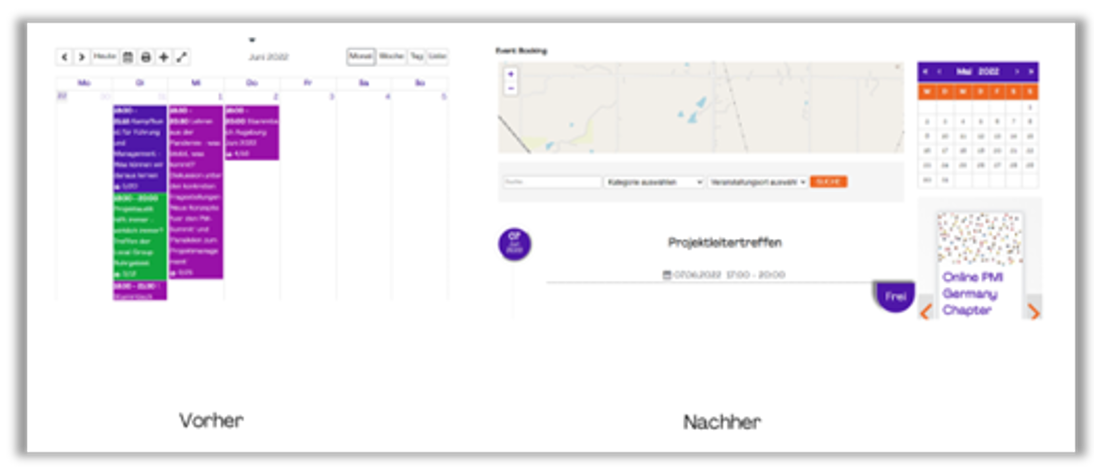 With the go-live of Event Booking on July 1st, visitors of PMI Germany Chapter e. V. events who register for an event will find a new event booking system on our website. It will have a modified user interface that highlights essential information more clearly. There will be categories instead of calendars, which can be filtered by more conveniently than before. Ergonomically easier to use buttons will allow for faster and easier operation, with less information to maintain when logging in. Event bookings will thus become even easier in the future.
The Making of…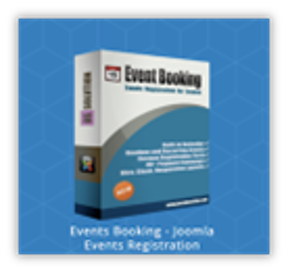 A little more than a year ago – shortly after the merger to the PMI Germany Chapter – the Event Circle of the PMI Germany Chapter, made a request to align our event management system with regard to simplification and more efficiency in event management. Four volunteers from the Chapter accepted this interesting and challenging project assignment. And the project team immediately began analyzing the requirements and selecting tools. Other chapters were also asked for their best practices. In the end, the team agreed on Event Booking after consulting with representatives of the board. One year later, the time has come. We are on the way of launching this feature-rich and more ease-to-use system with a better look-and-feel. Go-live is scheduled for July 1st.
Event Booking is a powerful, feature-rich, easy-to-use Joomla extension (plug-in) for event registration. It allows to create events content, allows participants to register for these events as well as to process the payment of paid events, either via the online payment gateway PayPal or by bank transfer.