Online event LG DA: Program & Portfolio Mgmt - the road ahead for your career - Dharam Singh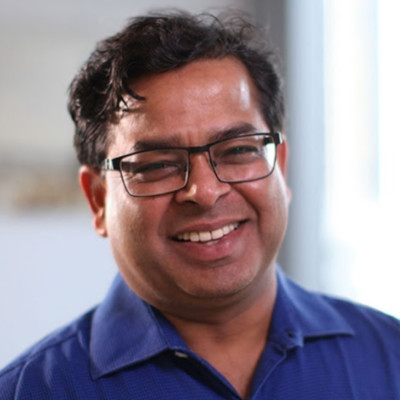 Description:
Quote from Lewis E. Platt: "The danger of success is to think what made you successful in the past will make you successful in the future." The future program and portfolio management roadmap is changing, evolving, and reinventing itself. Organizations must accept and revitalize their project/program/portfolio managers as "Change Agents" to build sustainable future projects/programs/portfolios. Organizations are no longer looking for program/portfolio managers with technical skills only. They're looking for people whose technical skills complement business, strategic management, and leadership skills. Staying on top of the latest trends and maintaining a competitive advantage in your industry poses a tough challenge to program and portfolio managers.

Certification provides credibility and is valued globally. It indicates that you have a level of experience and qualification that non-certified professionals do not have. Businesses that seek a strong global presence will consider your PMI certifications a valuable commodity. Business Agility and People Agility will guide the organization's strategic vision shifting to a more long-term focus. Where they explore the responsibilities of the role, culture changes within the business, traits, etc., to build an effective hybrid PMO. An adaptive mindset is a key to enacting the change the organization wants to see. Companies must reset their expectations, empowering program & portfolio managers to become "Change Makers" focused on turning ambition into action in successfully handling large-scale programs/portfolios in the future.
Presenter Biography:
Dharam Singh is an accomplished management professional with over 27 years of experience in the IT, Telecommunication, Government, Banking, and Insurance industries with a successful track record in managing large teams in a strong customer-focused service environment and delivering complex and multiple multi-million-dollar projects.
He is an Authorized Training Partner Instructor for PMP®, DASM, and DASSM and has authored the following books,
• The Complete Reference Guide for PfMP® Certification | 1st Edition
• PfMP® Challenger Question Bank | 1st Edition
• PfMP® Pathfinder & Mind Maps | 1st Edition
• The Complete Reference Guide for PgMP® Certification | 5th Edition
• PgMP® Challenger Question Bank | 2nd Edition
• PgMP® Pathfinder & Mind Maps | 3rd Edition
NOTE :
The online meeting will be recorded as we want to provide it via our chapter channels to members who could not attend but have a strong interest in the topic. Our purpose is to support the professional development of our members. The legal basis will be your consent. Therefore, we will ask for consent at the beginning of the recording for documentation purposes. If you do not wish your personal data to be recorded, saved, and distributed as described above, you should not attend the meeting.
 
Questions? Write an email to lgdarmstadt@pmi-gc.de 
Event Information
| | |
| --- | --- |
| Event Date | 12.01.2023 18:00 |
| Event End Date | 12.01.2023 20:00 |
| Capacity | Unlimited |
| Registered | 73 |
| Individual Price | Free |